Resurface Your Face, In 30 Minutes or Less.
Time is precious, especially during the holiday season. Christmas parties, nice dinners reuniting with old friends and making new. This is the time of year we can dress a little nicer and wear brighter make up, don't we all love hearing- "Wow! you look great!!"
So here is a quick tip- let's call it the "Red Carpet Glow" and you can achieve a quick resurface in one day. People who suffer from oily and acne prone skin will see healthier skin with less "congestion." Hydra-facial is the only Hydradermabrasion procedure that exfoliates, cleanses and extracts while adding hydration to the cells. This treatment improves the appearance of fine lines, wrinkles, inflammation and enlarged pores. (plus, it feels amazing.)
For best results you do the combination of micro-planing and the hydra-facial. Micro-planing is a physical exfoliant that removes the top most layer of dead skin cells and vellus hair (the peach fuzz). Having this treatment before hand will help intensify the effects of the hydra-facial while improving the skins texture and smoothness.
Let us help you in 30 minutes, see immediate results that last all season long.
* Think about how satisfying it is when you steam clean your carpets? Now imagine that, on your skin- Painless.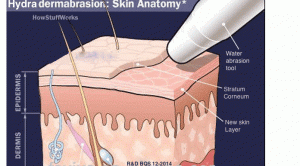 The Cycle of Post Hydra-Facial and Derma-Planing
Immediately Afterward- your skin radiates a healhy glow
48-72 Hours – skin is hydrated as circulation has been boosted
4-6 Weeks – time to schedule your next appointment to remove dead skin cells and rid the skin of impurities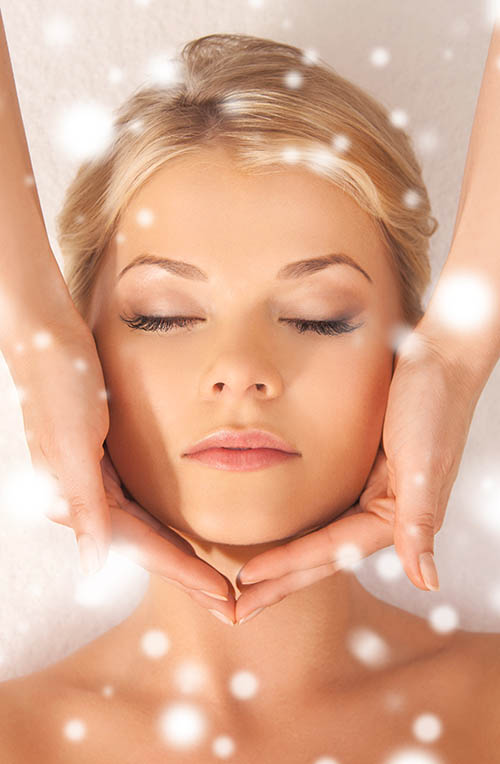 Skin treated with Hydradermabrasion demonstrated "significantly increased epidermal and papillary dermal thickness, and increased fibroblast density. A study on the efficacy of hydradermabrasion for facial rejuvenation was conducted comparing volunteers who received hydradermabrasion facial treatments using an antioxidant serum or who just received the same antioxidant serum manually applied to the skin. Six treatments were conducted on a 7- to 10-day interval to determine whether antioxidant levels could be increased in the skin and skin quality improved with this technique. Results of this study demonstrated that hydradermabraded skin possessed increased epidermal and papillary dermal thickness as well as greater antioxidant levels.