Office Highlights
At our Austin Plastic Surgery Institute facility, we hope that from your first private consultation to your last follow-up that you feel welcome and reassured that you can trust Drs. Booth, Haydon, and Wilder with your current and future beauty goals.
Our board-certified plastic and reconstructive surgeons value their experienced and brilliant staff, who provide comfort and rejuvenating artistry for their patients. We have decorated our space with serene colors and contemporary furnishings to make your time here pleasant.
Drs. Booth, Haydon, and Wilder are all highly skilled plastic surgeons for the face, nose, skin, breast, and body, and offer consultations with advanced technology, including VECTRA® 3-D Imaging. Our talented APSI Skin Care Clinic aesthetic team can analyze your skin and help you find the best solution for your skincare. They also perform laser skin resurfacing, chemical peels, derma fillers, wrinkle reducing techniques, and many other noninvasive treatments. We invite you to stop by our facility at Austin Plastic Surgery Institute, introduce yourself to our friendly team, and find out more about staff or procedures. We would be happy to help.
About Our Reception Area
We have decorated our reception area with modern furnishing in calming mint, blue, brown and white colors in the hopes of creating your first experience at Austin Plastic Surgery in a stress-free environment. You can read up on the latest specials and skincare products of the month, or pick up a magazine since there are plenty in the lounging area. As you wait to meet with Dr's. Haydon, Wilder, or Booth for your consultation or follow-up, we will do our very best to make sure your scheduled time with him is promptly met by our office manager. With so many plastic surgery centers to choose from in Central Texas, we hope you find Austin Plastic Surgery Institute the most welcoming practice in the area.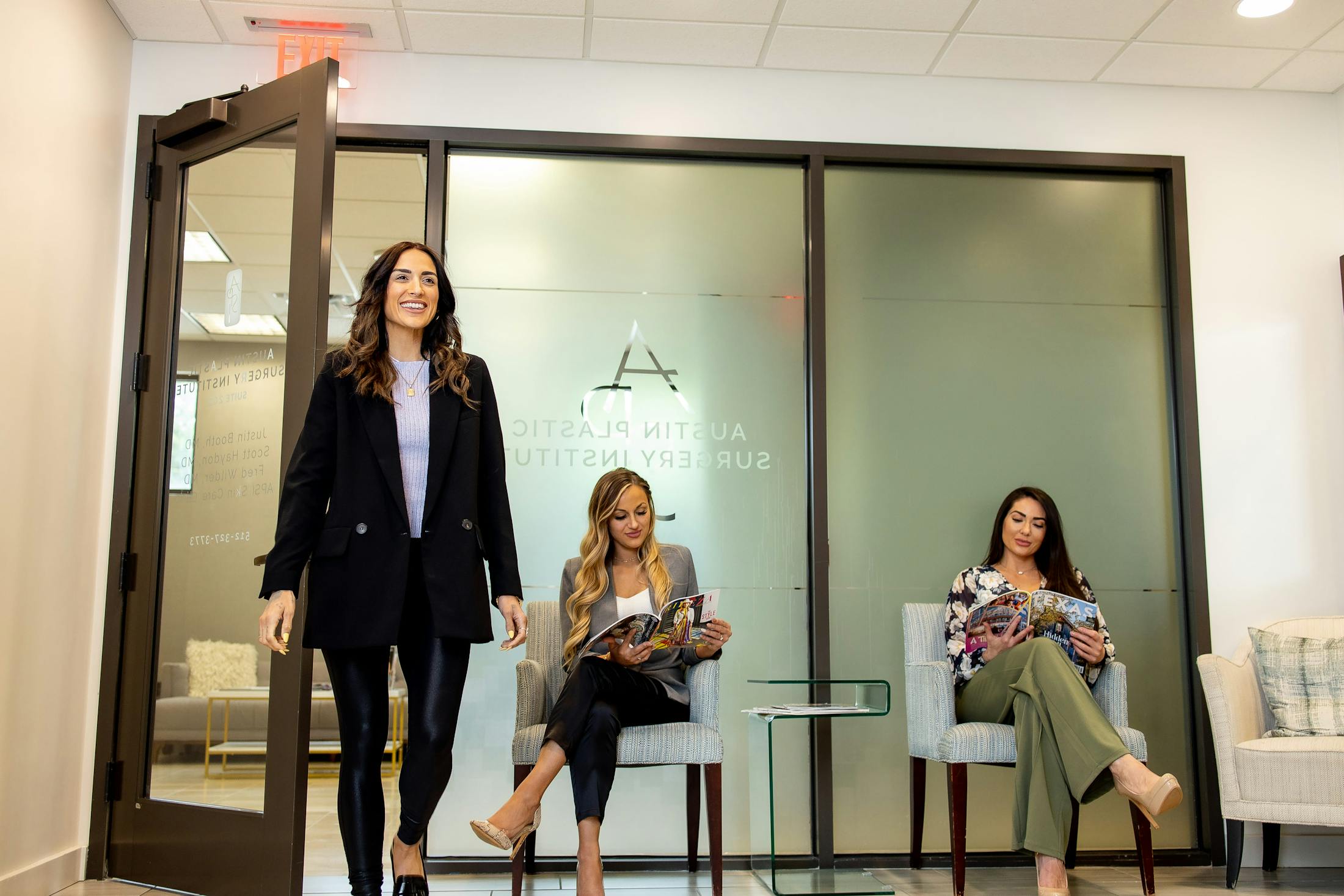 About Our Consultation Rooms
Our 3 consultation rooms at Austin Plastic Surgery Institute are all personal spaces where you can have a private discussion with Drs. Gorman, Haydon, or Wilder about your individual situation for requesting plastic surgery. We will ask for a complete medical history and discuss the concerning body area(s) or condition(s) in the consultation room.
We also offer VECTRA® 3-D Imaging System where we take your before photos and show you what a certain procedure would look like and the realistic surgical options in your case. Then, we will explain all options in surgical procedures and nonsurgical techniques. This private consultation may take 30 minutes to an hour, depending on the intricacy of the procedures. We will make sure to not over schedule appointment times with other patients so no one feels rushed into making a decision. We want you to be satisfied with your experience at Austin Plastic Surgery Institute.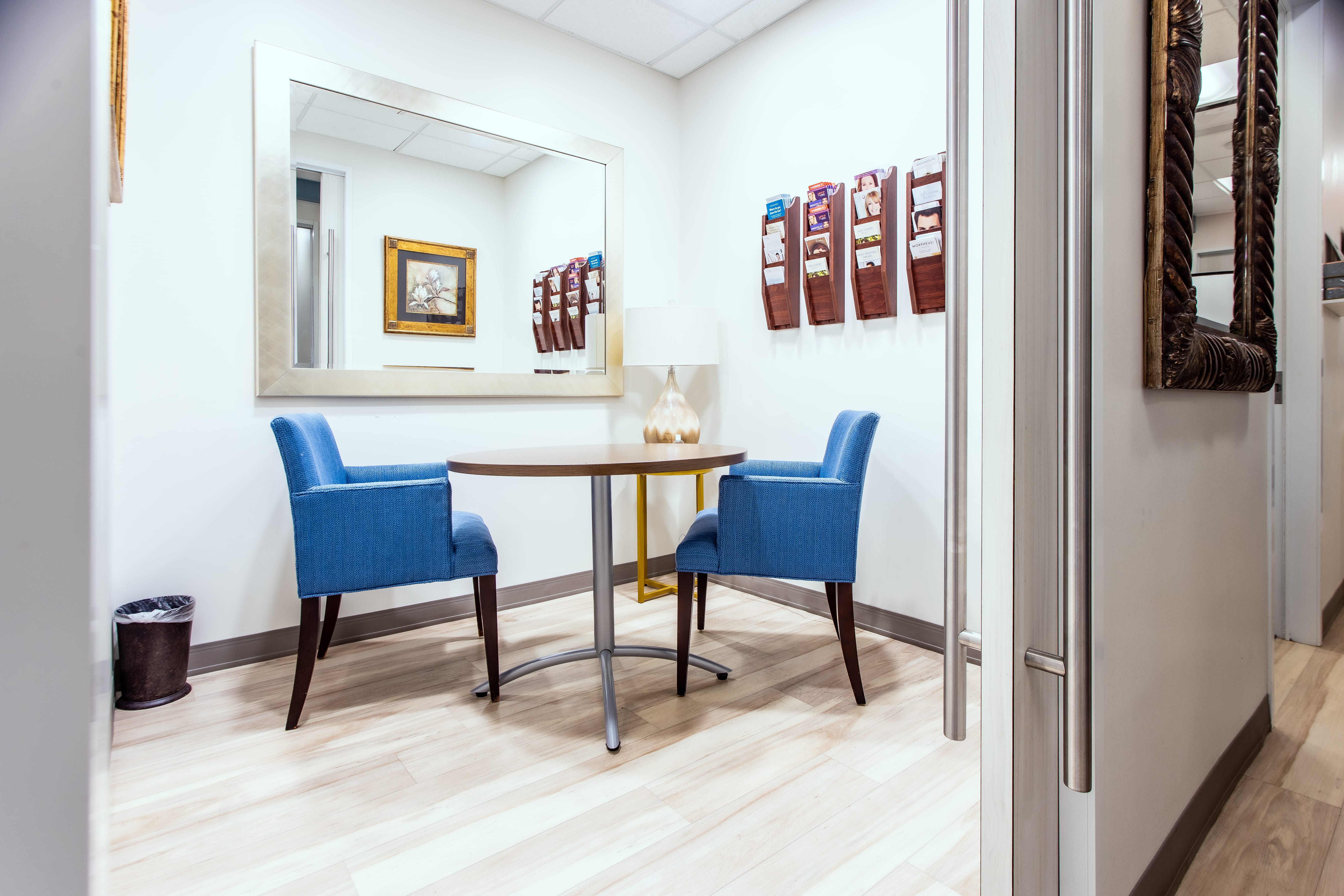 About Our Minor Procedure Room
During your visit in 1 of our 3 minor procedures and exam rooms, we will make the room as peaceful for you as possible. In these rooms, we can transform skin with injectables like BOTOX® and Dysport®, dermal fillers like Juvéderm®, laser treatments like skin resurfacing and hair removal, and facial rejuvenation treatments like chemical peels, dermaplaning, and cosmetic tattooing. With the latest, cutting-edge technologies and equipment, we offer our patients the finest in professional-grade skincare treatments. Even though surgery is not performed in this office, nonsurgical procedures are held to the same standard of safety. In our minor procedures rooms, we can help you fight aging and postpone a surgical intervention you may need in the future.
*Individual results are not guaranteed and may vary from person to person. Images may contain models.
2 Austin Plastic Surgery Institute Videos
Related Posts
Can Breast Implants Lift Your Breasts Too?
04/06/2020
Breast implants and lift surgery are both wonderful ways to add volume and fullness to the breasts. Learn more about these surgical options.
---
When Will I See the Results of A Mommy Makeover?
03/25/2020
Find out how this combination of cosmetic procedures can restore your appearance, and when you can expect to see your mommy makeover results.
---
Can You Get Rid of Cellulite With Liposuction?
03/18/2020
Know what to expect after liposuction treatments and what fantastic body contouring results you can get with this popular fat reduction procedure.
---
Where is the Tummy Tuck Scar Located?
03/11/2020
Patients considering a tummy tuck procedure can expect to have a scar. However, there are some steps patients can take to minimize visibility.