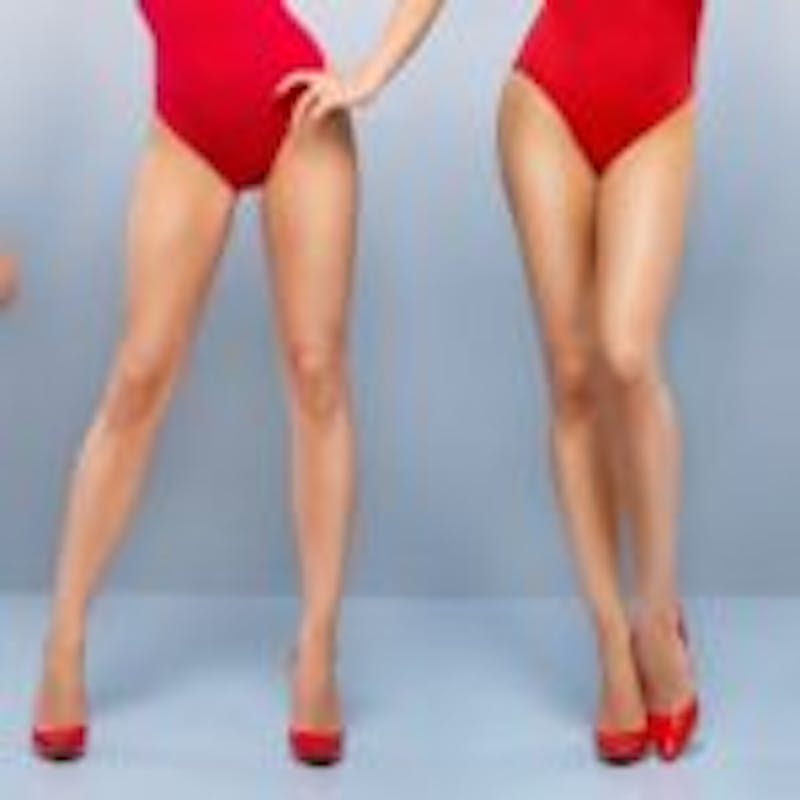 We heard from a special helper that APSI has been so good this year that Santa is bringing us not one, not two, but three lasers this Christmas.
We are getting the cadillac of laser hair removal machines on the market right now. We are proud to be bringing on board the Syneron Candela Gentle Pro Series. The GentleMax Pro is the Gold Standard for Laser Hair Removal in all skin types. It is a dual wavelength laser platform that combines the fastest and most powerful 755 nm Alexandrite laser with an equally powerful 1064 nm Nd:YAG laser for high performance treatment capabilities in terms of speed, efficacy, ease-of-use, performance, safety and patient satisfaction.
Laser energy is delivered through a small hand piece operated by your practitioner. The laser delivers an intense beam of light, which is absorbed by the skin and converted to heat. The heat is then absorbed by the cells being targeted, while the surrounding tissue remains unaffected.
*** Your skin may be slightly red immediately following the procedure. This typically lasts from a few minutes to several hours after the procedure.
What can you treat with Gentle Pro Series?
Beard Bumps (PFB)
Facial & Spider Veins
Laser Hair Removal
Leg Veins
Pigmented Lesions
What else are we getting?
The World's First Hybrid Fractional Laser – Halo.
A hybrid fractional laser delivers both ablative and non-ablative wavelengths to the same or different microscopic treatment zones to provide ablative results, with non-ablative downtime.
Restore your glow with halo. Over time, your skin can lose its youthful glow due to sun exposure and your body's natural aging process. As a result, your body may develop sun spots, fine lines, and lose that natural healthy glow. Halo restores the luminous glow you had when you were younger.
Discoloration
Sun damage
Visible signs of aging
Uneven skin tone
Enlarged pores
Poor texture
Fine lines
Scar revision
Great Results with Minimal Downtime. Halo puts unmatched versatility and tunability in one hand piece. For the ultimate in delegatable treatments, Halo offers a basic mode with three simple pre-programmed levels for little to no downtime. The operator chooses one of the three coverage levels, and Halo calculates the exact amount of energy necessary to complete a safe and effective treatment.
… But wait there is one more… Pay SPECIAL attention to this announcement ladies.
Agewell Everywhere. Feel more like your younger, vital, sensual self. Improve your relationships -"a happy wife means a happy life," as you age the ability to orgasm or obtain multiple orgasms diminishes. But now there is a clinically proven way to increase the ease and frequency of a woman's orgasm.
Diva by Sciton is a laser vaginal therapy that has developed a break though resurfacing procedure for the improvement of vaginal tissue. This life changing treatment is helping women feel great while helping laxity, stress urinary incontinence and dryness.
Do you prepare for a sneeze by clenching your legs together so you will not accidentally urinate a bit?
Do you remember your orgasms coming quicker or maybe more often?
Do you need lube to comfortably have sex?
Are you wearing a pantyliner on a daily basis – just to catch that tiny bit of urine?
Do you feel like you look as if you have been stretched and pulled in all directions?
When you have sex do you feel as if there is not enough friction between you and your partner?
Do you worry about the dreaded "camel toe" if you are wearing tight fitting clothing?
If you said yes to any of these, watch the video below.
The diVa hybrid fractional vaginal laser therapy uses hybrid technology of 1470 nm non-ablative laser and 2940 nm ablative laser to create controlled zones of coagulation to chosen depths into the vaginal mucosa and fractionally vaporize (ablate) micro laser channels. Women that have had children or are experiencing menopause may be interested in a resurfacing treatment to improve the quality of their vaginal tissue. Each treatment will take 3 to 5 minutes to fractionally resurface the full length of a vaginal canal. Return to your daily routine with minimal to no discharge, spotting, or discomfort; except *** avoid sexual intercourse for up to 48 hours.
This is a non-surgical, non-hormonal solution to improve the quality of their vaginal tissue.