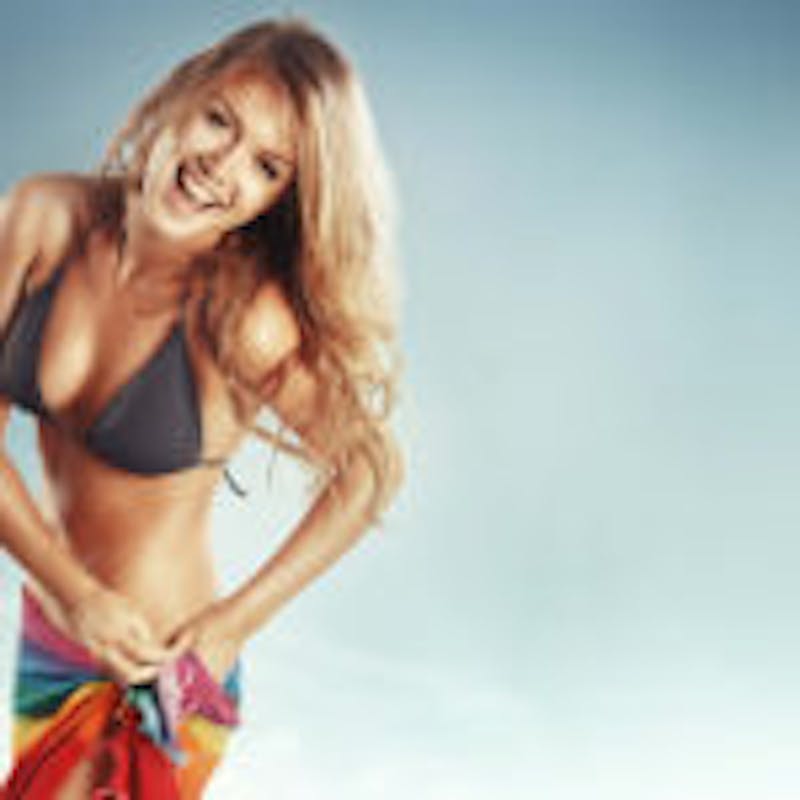 Pregnancy and childbirth completely change a woman's body, but not always in the most flattering ways. To accommodate the growing belly, the tummy stretches, leading to stretched muscles and loose skin around the midsection and even stretch marks in some. The breasts also go through many size fluctuations, resulting in an overall loss of volume and change in shape. At Austin Plastic Surgery Institute (APSI), we perform mommy makeover surgeries so women can reclaim their bodies.
A mommy makeover combines several techniques to address the effects of childbirth and are done once a woman decides she doesn't intend to have any more children. As a result, patients can see an improvement in breast shape and symmetry as well as a slimmer figure. Our skilled and board-certified plastic surgeons perform body contouring and breast enhancing procedures to restore your pre-baby appearance. Located in Austin, TX, APSI can create your personalized surgical plan during your private consultation.
List of mommy makeover procedures
Mommy makeover surgery is tailored to each patient based on the areas they want to improve. During your consultation at Austin Plastic Surgery Institute, we will explain each of the surgeries in full, so you know what to expect. During this appointment, be sure to explain your desired mommy makeover results so our plastic surgeons can suggest the best course of action. These are some common goals of a mommy makeover as described by our patients:
Correct sagging breasts
Restore volume to the breasts
Improve breast symmetry and shape
Reduce large areolas and/or reduce nipple length from breast feeding
Tighten muscle and remove sagging skin on the abdomen
Reduce pockets of excess fat with SAFE liposuction so the entire waistline is contoured
Trim excess labia skin in the vagina that has stretched with childbirth
Mommy makeovers are performed in an accredited surgical facility under general anesthesia. The specific procedures will vary, but it is expected that a complete mommy makeover can be done all at one time. Some patients have an overnight stay, but the majority are able to go home the same day. Below is a list of mommy makeover procedures offered at Austin Plastic Surgery Institute.
Breast augmentation with implants, breast lift
If you experience sagging and deflated breasts after breastfeeding, breast augmentation with implants can restore breasts to their natural shape and volume. A breast lift (mastopexy) is a separate surgery that can be done at the same time to raise the position of the breasts and nipples to make them proportionate and balance. A breast lift does not have to have an implant placed if the size is not going to be enlarge. Another newer procedure is adding a small amount of fat to the breast to give just a little more volume. Fat grafting is done by removing fat via liposuction and then sculpting the breasts by adding a small amount to specific areas. It is not however as powerful as an implant and so it is only used for very modest volume increases.
Breast reduction
For women with large breasts that have increased in size due to pregnancy, and do not intend to have more children, Austin Plastic Surgery Institute can perform a breast reduction to relieve some of the additional weight and restore the position of your breasts. A breast lift is almost always included to reposition the nipple and areola upward. Following a breast reduction, women may also notice a reduction in neck and back pain caused by heavy breasts.
Liposuction, tummy tuck
Liposuction is a form of body contouring that removes stubborn pockets of fat to reshape different areas of the body. A tummy tuck removes loose abdominal skin and restores separated abdominal muscles for a tighter, slimmer appearance. Liposuction and tummy tuck surgery are almost always paired together for the best outcome so that the circumferential waistline is enhanced.
Mommy makeover recovery
Mommy makeover results will be revealed in stages as the incisions heal and the breasts and abdomen settle into their new natural placement. Exparel is a long acting local anesthetic that we use in breast and body procedures to reduce the recovery discomfort and minimize narcotic need. Most all of these can now be done without a drain! Though recovery times will vary based on the procedures involved, you can expect about 2-3 weeks of swelling and soreness. After about 3 weeks you will likely be able to do light exercise. We want you to have a rapid recovery and don't want you to think that you will spend all of this time resting in bed! You will generally not be able to lift more than 10 pounds for at least 2 weeks. Most patients are able to drive by 7-10 days, but those who drive car pool will need to make arrangements for probably 2 weeks. Those who have a desk job can be back in about 10-14 days in most cases.
The Austin Plastic Surgery Institute suggests that you enlist the help of a family member or friend for daily chores and activities for the first week for sure. You will be able to get up to go the bathroom and shower by yourself usually within 1-2 days. Our physicians will give you a detailed list of instructions and a timeline that explains when you can return to work and regular exercise.
Our staff will also give you information about incision care so the scars appear as flat and seamless as possible. We make every effort to place incisions in areas that can be concealed by undergarments and bathing suits. No matter the scar outcome, most of our Austin, TX, patients feel that their mommy makeover results far outweigh any light scars formed in the process.
Body contouring at APSI
At Austin Plastic Surgery Institute, we realize that motherhood changes everything. Some changes are embraced, like the joy that comes from growing your family. Deflated breasts and a sagging midsection, however, can ultimately affect how you feel about yourself and your body. Our mommy makeover surgery not only rejuvenates your physique after having children, it also provides a boost of confidence. Most women also feel much more confident in intimate settings with their partner which significantly improves their relationship.
The board-certified physicians at APSI have more than 80 years of collective experience, and we can discuss your personal goals and procedure options with the utmost expertise. Our professional team in Austin, TX, treats every patient with care and respect. To learn more about mommy makeover procedures and body contouring methods, reach out to our clinic to schedule your consultation today.